Toni Morrison's The Bluest Eye
Adapted by Lydia R. Diamond
Directed by Raelle Myrick-Hodges

On the F. Otto Haas Stage
MARCH 1 – APRIL 1, 2018

Pecola Breedlove, a young black girl growing up in the 1940's, wants nothing more than to be loved. Confronting turmoil at home, she prays for Shirley Temple's blue eyes, believing their beauty is the only thing standing between her and the happiness of the white girls at school. This powerful adaptation explores the destructive power of racism and the strength of a community attempting to embrace an era of change.
 
Honorary Producers:  Jeanne B. Fisher and Hether Smith
Opening Night Sponsor: Harmelin Media
SUBSCRIPTIONS

SUBSCRIBE NOW and select your shows, from 3 to all 6, to build your dream season!
Remember, there is no date commitment, just lock in the lowest prices and best seats!
______________________________

Check back for updates!  
 
Check back for updates!  

Director
RAELLE MYRICK-HODGES
Scenic Design
DAVID P. GORDON
Sound Design
MIKAAL SULAIMAN

 
Check back for updates!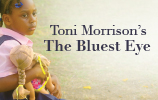 Mainstage Subscription Prices
$93 - $240
Mainstage Ticket Prices
Adults: $37 - $52
Teens: $15
Kids: $15

Mainstage Groups (15 or more)
$15 - $35
$5 Discounts (w/ valid ID)
Seniors 62+
Full-Time Students
Educators

$10 Military Personnel Discount
(w/ valid ID)

Order Online
Click "BUY"

Order By Phone
215.922.1122

Order In Person
Arden Theatre Box Office
40 N. 2nd Street
Philadelphia, PA 19106
Need directions?

Box Office Hours
(when in performance)
Mon: 10am-6pm
Tues-Sat: 10am-intermission
Sun: Noon-5pm
(when dark)
Mon-Fri: 10am-6pm
Sat & Sun: Closed