Granfalloon
A gala fundraising event, benefiting Arden Theatre Company
 
Honoring 
Joanne Harmelin
, Founder and CEO of Harmelin Media
and Member, Arden Theatre Board of Directors
Friday, June 10, 2016
The Fillmore Philadelphia
29 East Allen Street
Co-Chairs
Jennifer Harmelin Peveto
Charles and Dr. Mindy Goldberg Rose
Ann Marie Horner
David and Karen Pressel
Michael Donato and Edward Spelman
Eileen Heisman and Marty Tuzman
Genvieve Goldstein
Jeanne Fisher
June and Steve Wolfson
Kristen Phillips
David Hackney
 
Thank You to Our Generous Event Sponsors!
 
Mr. and Mrs. N. Peter Hamilton
 


Monica and Philip Rosenthal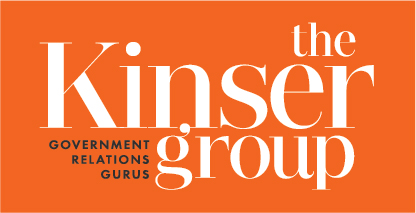 Jeanne Fisher and Robert F. Lang
 
June and Steve Wolfson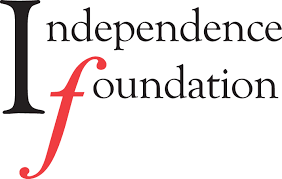 Charles and Dr. Mindy Goldberg Rose
and

Dr. Stephen Kanes and Ms. Ann Byun, Esq.
Nancy Burd and Mel Nasielski
Comcast Spotlight
Domus, Inc.
Matthew Donahoe
Elizabeth H. Gemmill
Eileen Heisman and Marty Tuzman
Ann Marie and Terry Horner
Keystone Outdoor Advertising
Liberty Insurance Brokers
Philadelphia Media Network
Kristen Phillips and Matthew Schreck
Windsor Securities Inc.
WPHL17

Photobooth Sponsor

Mr. and Mrs. N. Peter Hamilton
Nancy and Bob Elfant

David and Christina Fryman

Karen and David Pressel

Lee and Chris van de Velde

Robin and Saifuddin Mama

Michael Donato and Edward Spelman

Nancy and Alan Hirsig

David and MaryJane Hackney

Diane Dalto Woosnam and Richard Woosnam

Joy De Jesus and Jamie Reynolds

Lundy, Beldecos & Milby, PC

Brett and Nan Altman

Brian Abernathy and Elizabeth Ireland

Joel and Bobbie Porter

Ruth Wessel and Sid Rosenblatt

Republic Bank


 
Thank You to Our Silent and Live Auction Donors
 
26 North BYOB




6 ABC




AKA




Alan and Nancy Hirsig




Arden Theatre Company




Bridget Foy's




Capital Genealogy




Capital Grille Philadelphia




CBS3 & THE CW PHILLY




Chaddsford Winery




Charles and Dr. Mindy Goldberg Rose




Chelsea Tavern




Clear Channel Outdoor




Comcast Sportsnet




Cuba Libre




David and Karen Pressel




David and MaryJane Hackney




David J. Witchell Salon and Spa




Doggie Style Pets




EgoPo Classical Theater




Eileen Heisman




Elfant Wissahickon REALTORS




ellelauri

Fleisher Art Memorial




FOX TV




Google




High Street Hospitality Group




Hilton Penn's Landing




Hulu




iHeart Media




Jeanne B. Fisher




JENKINTOWN Building Services, Inc.




June and Steve Wolfson




Karr-Barth Associates




Keihls Neiman Marcus




Kramer Portraits




Lamar Outdoor




Lambertville Station Restaurant and Inn




Lincoln Financial Group




Michael Donato and Edward Spelman




Miles Partnership




Monica and Philip Rosenthal




Nancy and Bob Elfant




Nancy Burd




NBC10 Telemundo 62

PECO


Philadelphia

 Magazine




Positano Coast




Robbins Diamonds




Robin and Saifuddin Mama




Sbraga Dining




Signature Theatre




Steen Outdoor Advertising




The Baker's Jar




The Clay Studio




The Franklin Institute




The Horner Family


The Late Show with Stephen Colbert


The Wilma Theatre




TubeMogul




Univision




VNS (Viamedia National Sales)




WHYY




Wines 'til Sold Out




WMMR/Greater Media




Zahav